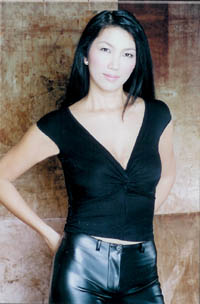 A new monthly feature in Billiards Digest!
(Click here to see the monthly archive)
Who can you turn to when you need advice about life, love and everything else that takes place in a poolhall? Jeanette Lee, the world-famous "Black Widow" and America's gold-medal winner at the 2001 World Games, is here for you! In her new column exclusive to Billiards Digest, Jeanette will answer your questions about every facet of the game and how to make your time playing it as rewarding as possible. Hustling, jumping, dating, dressing - if it happens in a pool hall, Jeanette can help you be the master of the table. Click here to see an archive of previous questions and answers from Jeanette.
Submit your questions to Jeanette:
All fields are required.
Top