Hottest threads from the Cue Chalk Board
Subscribe
You Can Sell BD
Gift Subscriptions
Back Issues
Change of Address
Problems?
Where to find BD
Renew
How to Advertise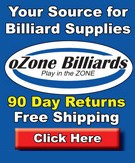 Current Issue

Previous Page Page 2



Pole Position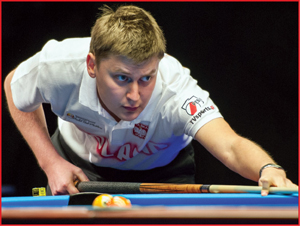 The Pole looked composed under pressure in late rounds.
Sniegocki opened up the quarterfinals with a strong performance against Alex Pagulayan. The Canadian by way of the Philippines opened up a 4-1 lead, but Sniegocki eventually knotted the match a 5-5. An unforced position error from Pagulayan in the 13th frame allowed Sniegocki to get on the hill, where he calmly broke and ran the final rack to secure a spot in the semifinal.

Next up, 18-year-old Szewcyk faced Holland's Nick van den Berg, who dispatched Kuwait's Omar Al Shaheen, 8-4, in the opening round. Grabbing an early 2-0 lead, the youngster then saw how fast things can change at pool's highest levels. The Netherlander found a groove on his break and collected the next eight racks to take an emphatic step into the semifinals.

Polish spirits were quickly lifted in the next match, though, as Skowerski opened up a commanding 6-0 lead against Maltese powerhouse Tony Drago, who conquered this event in 2003. One of the game's fastest shooters, Drago cleared three racks in mere minutes to get back into the match. But as has been the case throughout his career, Drago's lightning-fast form can leave him in a flash - and two errors in successive games gave Skowerski an 8-6 victory.

The fourth semifinal spot went to Orcollo, who hardly flew under the radar as one of the hottest shooting players in the weeks leading up the Masters. Fresh off a victory at the China Open, Orcollo ousted Kelly Fisher and Mika Immonen to secure his spot opposite Sniegocki in Sunday's first semifinal.

Entering the match as a heavy favorite, Orcollo quickly learned he was not only facing a hot-shooting opponent, but the crowd as well. Sniegocki opened up a 4-0 lead. The Filipino responded in kind, taking the next five racks to grab his only lead of the set. The Pole took the next three to get on the hill, before Orcollo edged to within one, 7-6.

But his break in the 14th game was ruled illegal for his failing to send three balls into pockets and/or past the head string. From there Sniegocki cleared the table to secure the home country at least one title hopeful in the final.

With the prospect of an all-Polish final a very real possibility, Skowerski looked to feed of the energy in the arena. Against van den Berg, the hometown boy displayed sharp shot-making and plenty of tenacity as he outlasted his Dutch challenger, 8-6.

For Skowerski, things continued to exactly as planned in the final, as he opened up a 6-0 lead against his countryman. Sniegocki, though, answered with his own run of five games to edge within a 9 ball of all square.

An empty break from Sniegocki, though, proved fateful. Skowerski ran out to get on the hill. Although Sniegocki took the next, he left an open 3-9 combination in the 14th set, which Skowerski drilled to cap a stunning run - going from unranked underdog to World Pool Masters champion in just 48 hours.

"I still can't believe it," Skowerski said. "And maybe tomorrow morning when my wife pinches me, it may sink in."

A father of a 3-month-old son, the 28-year-old purposefully avoided thinking about the $20,000 first prize, by far the largest of the career.

"The money is not important," he said. "And if I'd have thought about it in any way then I wouldn't have achieved this success. I'm going home now to see my wife and son. And if we can find a babysitter then we will be out celebrating!"

One strong month of pool does not equal a trend. But the Poles definitely raised a few eyebrows with a string of fantastic performances under Matchroom Sport's brightest of lights. If the young - and clearly talented - contingent of Polish cue artists can build off such performances, the country may be ready to join Europe's established powers as a main player on the continental and world stages.

Previous Page Page 2


Top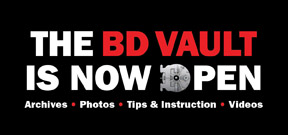 MORE VIDEO...