Hottest threads from the Cue Chalk Board
Subscribe
You Can Sell BD
Gift Subscriptions
Back Issues
Change of Address
Problems?
Where to find BD
Renew
How to Advertise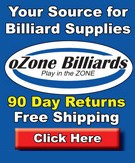 Meet The BD Staff
PUBLISHER
Mike Panozzo joined Billiards Digest in 1980, after receiving his journalism degree from Marquette University. During his 26-plus years at the magazine's helm, BD has grown from a 48-page bi-monthly to its current 100-page monthly format with subscribers in more than 40 countries. He has served on the Billiard Congress of America board of directors and as president of the Billiard & Bowling Institute of America.

MANAGING EDITOR
Nicholas Leider received his M.S. in journalism from Roosevelt University in 2006. While in school, he worked as the news editor for the student newspaper, The Torch. After graduation, Nicholas participated in internships at The Chicago Tribune, Chicago Athlete Magazine and Billiards Digest, before joining the BD staff in April 2007.

ART DIRECTOR
Jenny Bradley joined BD in May 2005 after serving as head creative designer for Catch 22 Creative, a Milwaukee-based creative services firm. She graduated from Savannah College of Art and Design in 2002 with a degree in graphic arts.

CONSULTING EDITOR
George Fels claims that, for better or worse, pool has been his only mistress for 40-plus years. His witty, articulate monthly column, "Tips and Shafts," has columnists and senior editors from both The New York Times and Sports Illustrated in its audience. Having written among the best books ever in each of two categories (he also co-authored two bestsellers on bodybuilding with Mr. Olympia winner Franco Columbu), Fels' fourth pool title, How Would You Play This?, was published in 1998. He was graduated from the University of Wisconsin with a double major in English and Speech; widowed, he lives in Chicago with his teenaged son, Sam, and their beagle, Moe.

CONTRIBUTING EDITOR
Mike Shamos began writing for Billiards Digest in 1988, and contributes monthly with his highly praised "Chronicles" column, an illustrious and often unusual look into billiards history. A BCA Certified Instructor since 1997, Shamos has served as Chairperson of the BCA Statistics and Records Committee since 1990 and is currently Chairperson of the BCA Hall of Fame Committee. He frequently narrates three-cushion videotapes with Robert Byrne for Accu-Stats, has refereed national championship and international three-cushion matches, and has written more than 100 billiard articles and three books. Shamos is co-director of the Institute for eCommerce at Carnegie Mellon University in Pittsburgh and Special Counsel to Reed Smith LLP, a large Pittsburgh law firm. He has also served as an examiner of computerized voting systems for Texas, Nevada and Pennsylvania.

CONTRIBUTING EDITOR
Robert Byrne has been writing for Billiards Digest since its first issue in 1978. His articles and six books on the game make him the leading billiard writer in the world. Byrne's Standard Book of Pool and Billiards has chalked up sales of more than 250,000 copies, making it the world's dominant book on carom and pocket billiards. In addition to his writing, Byrne is also the star of six successful videotapes on pool. Byrne has written fifteen non-pool books, including seven novels, one of which, Thrill, became NBC's "Monday Night Movie" in 1996.

SENIOR WRITER
Michael Geffner is a New York City writer whose work has appeared in Details, The Sporting News, The Village Voice, Texas Monthly, Penthouse, Icon, Unlimited and many other publications.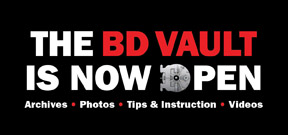 MORE VIDEO...