A year that might've felt like a decade, 2020 provided its share of lowlights and difficulties for pool. But despite tournament cancellations, hall closings and industry-wide stasis, the game's goings-on in the past year deserve a look back — and a good riddance.
By Nicholas Leider It was the year that felt like a dozen. Now that we've officially flipped the calendar to 2021, it's only appropriate to eulogize the rolling dumpster fire that was 2020 by asking a broad sampling of professional players to revisit career lowlights and mishaps. Lives spent barnstorming from match to match and event to event provide plenty of fodder for misadventures – and these tales go a long way in proving it.
Also, while pool and everyone in the sport face plenty of challenges in 2021, these pros take a moment to touch on what hopes they have for the new year and what goals they have for on-table action.
Flipping the calendar to 2021 doesn't solve everything, but it was a cathartic exercise that should let us breathe and hope for better than what 2020 had to offer. The COVID-19 pandemic dropped its hammer in March — shutting down our normal existence and, with it, pool as we knew it — but 2020 is not without its highlights. Kelly Fisher was welcomed into the BCA Hall of Fame; the Mosconi Cup went off, even if it was a little quieter; and, hunkered down, pool fans and enthusiasts made the best of a once-in-a-century terrible event.
This year's BD Awards can't be like the past 24 years. Still, looking back on the past 12 months, Billiards Digest wants to pull a few threads from the overall narrative of 2020 that are worth remembering. So we all may remember the year as one to forget, here's why 2020 is worth remembering.
Player of the Year:
You. Your very act of holding this magazine is reason enough to give you BD Player of the Year honors for 2020. Whether you packed up your cue in March when leagues (and the nation) shut down or you kept tooling away whenever possible in the meantime, playing pool in 2020 became an act of defiance. Before the pandemic arrived on American shores, pool might've been a hobby that was part of the normal routine of life. But in the last year or so, normalcy was important to remember and maintain. While the Shane Van Boenings and Kelly Fishers might be more graceful and successful at the table, here's a nod to your continued devotion to pool and its place in your life.
---
Photo of the Year:
For more than two decades, Corey Deuel has been at the forefront of cerebral developments in pool. A pioneer of the soft break, he's a bit of a mad scientist when it comes to his approach to the game. But as COVID-19 swept across the country and shut down Las Vegas amid the CSI Expo and eventually cancelled the Predator World 10-Ball Championship, Deuel donned a face mask and medical-grade gloves for his match amid the mayhem. Some questioned his caution but those early hours were full of uncertainty — and the resulting fallout has shown Deuel as reasonable in his caution.
---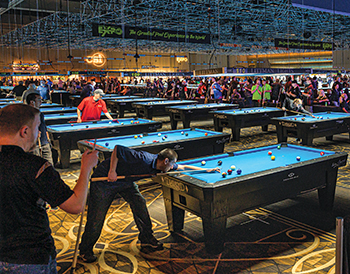 The "What Stays in Vegas… Wait, Maybe Not" Award:
CueSports International was in an impossible position in mid-March, hosting an expo, a World 10-Ball Championship and league championships that expected attendance north of 6,000 pool players and fans. The U.S. Centers for Disease Control and Prevention eventually prohibited gatherings of 50 or more — meaning the idea of an amateur and professional pool event was completely untenable. International players were furiously trying to plan to get home, domestic league folks were also stuck in limbo — but the overall sense of understanding and patience was a credit to everyone.
---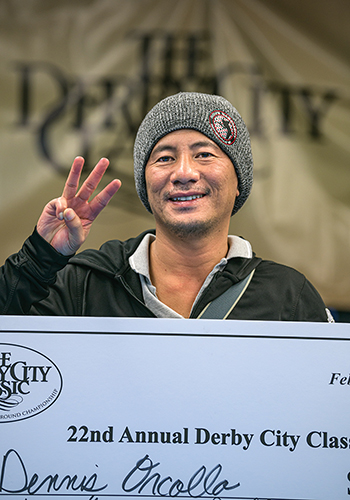 Outstanding Performance:
Dennis Orcollo at the Derby City Classic. It's not short selling the Filipino legend to say that 2020 didn't have a plethora of memorable performances. Orcollo is a three-time DCC Master of the Table, meaning he played the best across the one-pocket, bank and 9-ball divisions. But on the backside of 2020, it's somewhat nostalgic to think of Orcollo's bank title and deep run in 9-ball to a third-place finish that let him wrap up the $20,000 all-around title.
---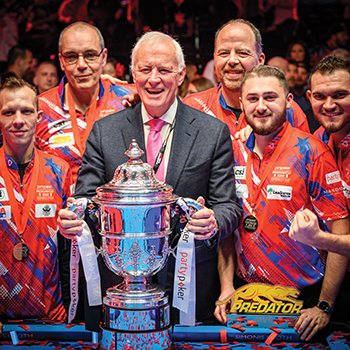 The "You Can't Get Rid of Me That Quick" Award:
Barry Hearn for doing it all in 2020. The chairman of Matchroom Sport began the year by purchasing rights to the World 9-Ball Championship and planning to rebrand it as the World Pool Championship. But the 72-year-old then suffered a heart attack in April and tested positive for COVID-19 in October. While organizing the Mosconi Cup, global snooker competitions and finding a workable path for sports promotion in a COVID world, he was then awarded the Most Excellent Order of the British Empire, a massive honor for Brits.
---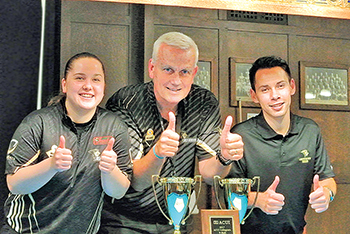 "Teach Your Children Well" Award:
Mark Wilson is on the short list for the most respected pool instructors in the U.S. (Yes, he's written for
Billiards Digest
for years, but don't count that against him.) He began the varsity billiards program at Lindenwood University in St. Charles, Mo., in 2008, which eventually graduated 60 students before the effort was abandoned by the school in 2020.
But all is not lost. In October 2020, the European Union agreed to fund a program that will combining pool and math in official courses at school in the Netherlands, Bulgaria, Finland, Germany and Cyprus. The curriculum was originally established by the Dutch Billiard Federation.
---
The "It's Virtually the Same Thing" Award:
Professional pool is nothing if not willing to experiment with format, discipline and presentation. The COVID-19 impact on the globe only increased the pressure on pool's innovators to come up with a way for professionals to compete. Virtual pool became one avenue, where pros competed against the ghost — breaking, taking ball in hand and trying to clear the table — in tournament format.
The Women's Professional Billiard Association held the Virtual 9-Ball Ghost Challenges in May and June 2020, where players were given a point per pocketed ball and another for a cleared rack. (You could skip the ball in hand for a potential 15 points.) In two 16-player events, Kelly Fisher dominated both, notching plenty of 100-point matches.
---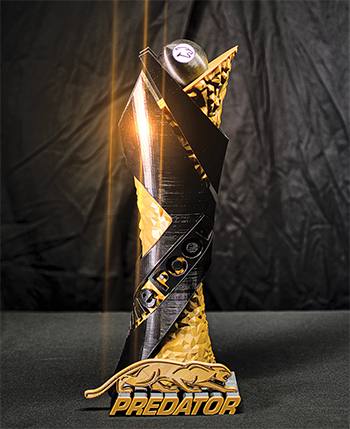 The "If an Ouschan Separates Us" Award:
Like the top women professionals, the men found ways to compete when social distancing was the norm. Albin Ouschan took the crown of the One Pool 10-Ball Challenge, a 32-player virtual tournament that spanned continents, with Europeans, Americans and Asians battling it out on different tables. Predator Cues CEO Karim Belhaj, who sponsored the initial event, put the tournament in perspective, "This is not going to replace tournaments in pool, but I think it will be an amazing complement and it will help us to grow the sport."
---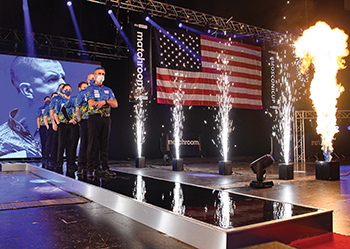 The "Quiet Mosconi Cup is Still a Mosconi Cup" Award:
Plenty of credit goes to Matchroom Multisport for pulling off the 2020 Mosconi Cup in Coventry. For all that didn't happen in 2020, the Mosconi Cup did.
Whether that altered environment affected the outcome is debatable.
What's not is that Team Europe was the best squad. Jayson Shaw, on his way to MVP honors, dominated as the Europeans erased American hopes of a Mosconi hat trick. Sure, he dropped a quote calling the Americans "snakes," but the quieted Cup didn't turn on bulletin board material. Team Europe recaptured the Cup after two surprising losses with an 11-3 win that was surprisingly more competitive than the final score line would suggest.
Shaw — along with Albin Ouschan, Joshua Filler, Feder Gorst, and Kaci Klent — celebrated without a crown to laud them. But the very fact the Mosconi Cup went off in 2020 is encouraging to pool fans who want fierce, but safe, competition among the world's best.
---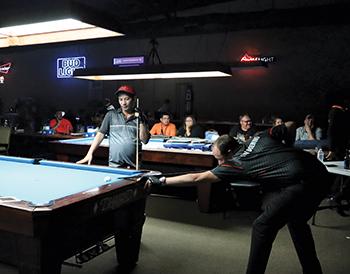 The "Action Trumps Money" Award:
By October, when world championships and major tournaments were shelved for the year, a race-to-120 9-ball money match between Shane Van Boening and Dennis Orcollo was exactly what pool needed. Hyped on social media and pool message boards, the set more than lived up to the hype, held at Bill's Bar in Oklahoma City.
Van Boening raced to a seemingly insurmountable 112-96 lead, only to miss and see his Filipino opponent take the next nine games. The American took the hill first, 119-118, but a scratch on the break sealed his fate. Orcollo cleared that rack and the next to complete the comeback in an event that served as a reminder of just how great it can be to get two world-beaters at the same table.
---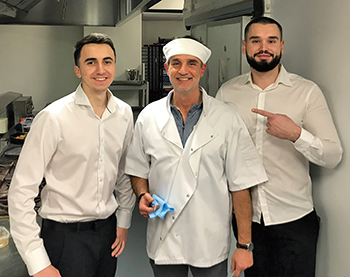 The "Winner, Winner, Chicken Dinner" Award:
Team Europe captain (and former Mosconi player) Alex Lely is a man of many parts. A former World Pool Masters champion, the Dutchman has also dabbled in politics, rugby, boxing and social work. He also loves his time in the kitchen.
Relegated to their hotel during the 2020 Mosconi Cup, Lely commandeered the kitchen at the Ricoh Arena and made several dinners for his squad. After making breaded chicken cutlets with sauteed asparagus one night, Lely made a homemade pasta Bolognese ("Josh Filler requested it. He only eats a few things!") on the eve of Team Europe's Cup clincher. "It is difficult to make," Lely conceded. "But it came out good. I know because everyone was completely quiet for 10 minutes after I served them."
Lely was aided by "waiters" Fedor Gorst and Eklent Kaci, punished for finishing last in a pool trivia contest Lely conducted during virtual training. The captain admitted that the evening will live as one of his "cherished moments" in pool.