Current Issue
Next Page >
Giving It Another Go
Upon her induction to the BCA Hall of Fame, Karen Corr reflects on a remarkable career and an extended absence that has reignited her passion for the game.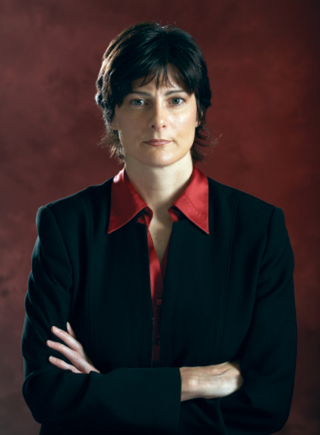 KAREN CORR always assumed professional snooker was her future. Born in Northern Ireland but raised in Lincolnshire, England, Corr took to cue sports' most precise discipline at 14 after watching the likes of Steve Davis and Dennis Taylor pot balls and earn millions of pounds on the massive 6-by-12 tables.

Corr went on to win four world snooker titles, but it was a magazine article and runner-up finish in 1998 that provided the seed for change.

"I never thought I'd ever change cue sports," Corr said. "But women's professional snooker was on the decline, and I'd read an article about how well Allison [Fisher] was doing in America and how much money she was earning."

Fisher, a seven-time world snooker champion and longtime competitive adversary of Corr's, had fled the women's snooker circuit three years earlier, opting to stake her future on American 9-ball. Within a year she had established herself as the game's most dominating player.

Armed with only a snooker cue and the roughly $4,000 runner-up prize from the world snooker championship, Corr set sail for Massachusetts with close friend and snooker contemporary Julie Kelly. Kelly had family in New England, and the pair decided to use that as a base from which to begin their journey onto the Women's Professional Billiard Association Classic Tour.

"We just decided to give it a go," Corr said.

And give it a go she did. Fourteen years later, Corr's 9-ball resume consists of 15 Classic Tour titles, four Billiard Congress of America Open 9-Ball Championship titles, three WPBA National Championships and three Tournament of Champion crowns. That resume now also includes membership in one of the most exclusive clubs in all of professional sports, the BCA Hall of Fame.

What is equally impressive is the fortitude and determination with which Corr attacked the "Land of Opportunity."

When Corr and Kelly first arrived, the WPBA Classic Tour was flush with players and the qualification system to get into Classic Tour events was hyper-competitive. To earn her way onto the pro tour, Corr would have to collect a predetermined number of tour points. To earn those tour points, Corr needed to play in Classic Tour events. To earn a spot in Classic Tour events, Corr would have to win qualifiers prior to each event.

All Corr did was win 10 consecutive qualifiers, securing spots in every Classic Tour event in 1998 and into 1999.

After just six months Corr was ranked 24th. By 1999 she was ranked fourth, and still didn't even have her Tour exemption.

"Things did progress really quickly," Corr understated. "I had met Pete Fusco [owner of Boulevard Billiards in Philadelphia], and he immediately helped us with our games. We moved to Philly to be closer to the poolroom, and Pete taught us everything. I love competing, so I played in Joss Tour events. I needed to watch and learn, especially how to break, which is still a weak spot for most snooker players who switch to pool."

But as has been evident with snooker transplants, both men and women, you just can't hide proper technique, and the snooker pros are technically flawless.

"We all have very good technique," Corr said. "You see that with Allison, and Kelly Fisher as well. That definitely gave us an edge and allowed us to progress more quickly."

And for nearly a decade, pool's snooker transplants dominated the game to a mind-bending degree. During a stretch beginning in 1999, either Allison Fisher or Corr appeared in the final of 47 consecutive events. At one point, the duo laid claim to 29 titles in 31 events.

"It was amazing, really," said Corr, still astonished by the dominance. "We were both playing so well. And we had competed against each other for years in snooker. She set the standard in both snooker and pool. She was always the goal, the player you wanted to catch up to. You really had to work to improve if you wanted to beat Allison."
MORE VIDEO...