Hottest threads from the Cue Chalk Board
Subscription Problems?


Having difficulties with your subscription? Haven't received this month's issue of BD yet -- or at all?

Because many of the same questions regarding subscriptions are frequently asked, please check our Subscription FAQ first. If your question isn't answered, write an email to circulation director Nate Hankins, or call at (312) 341-1110.

Top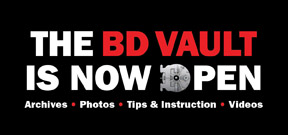 MORE VIDEO...