Current Issue
The Epitome of Cool

Helaine Garren's recently unearthed photos of a classic Chicago poolroom offer an inside look at a bygone era.
By Catherine Bentivegna Adami
Photos by Helaine Garren
Once upon a time, there was a place on the north side of Chicago that bad boys called home. A place that made certain people - rebels - exclaim, "yes, finally, this is where I belong!" There were the sights - pool, billiard and snooker tables of various dimensions, pockets, and player advantages; a constant funnel cloud of smoke widening as it reached the low beamed ceilings replete with hanging wires to keep score; worn, kitsch art on the walls inherited from the bowling alley that once resided there; a "hunchback clean up guy named Frank" sweeping or mopping below his feet, sometimes refilling a pot of coffee for tips. Annoyed old men in suit and ties on one side of the room juxtaposed by the young, loud hot shots in jeans and greased back hair on the other. The no-nonsense Houseman. The Pool Bugs, Backers, Sweators, and Eggs. Backgammon, chess and pinochle round the clock. Racing forms, cigarette butts and ticket stubs carpeting the floor dusted with white powder, blue chalk and grey ash. A windowless, dark place, a Middle Earth, where time stood still and men were not, according to my father, "wusses." A cacophony of curse words could be heard there. Soliloquies spewed forth daily from both winners and losers. Money referred to as fins, sawbucks, doubles and g-notes. And then there were the nicknames - Sugar Shack, Bugs, Cornbread Red. You couldn't wait to have your own.




An in-the-know place, an underground economy on the fringes of society so colorful and rich that it awoke and inspired American artists like Walter Tevis, author of The Hustler and The Color of Money, and the Pulitzer Prize winning writer, David Mamet, author of the essay Pool Halls.

This mythical man-cave transformed my father from scrawny schoolboy to super hero Freddy the Beard.

It was a place where legends were born.

This place - so cool, for lack of a better word, other. A magical world filled with macho men so unfathomable to ordinary Eggs that a Hipster Brooklyn interior designer could only dream of creating such ambiance. The greatest compliment I can give the joint was that it was real - it just was - no pretense, whatsoever - just like my old man.

To the naked eye, it was as filthy and run-down as the flea bag hotel that resided above it. To Supermen, with X-ray vision, like the pool hustlers, pool bugs and sweators that inhabited it, it was heaven.

This place was called Bensinger's, and it was the nuts.

This fabled institution has remained alive through stranger than fiction storytelling, but it has not been until recently that there was visual documentation to confirm and enhance that story, cementing that pool room's immortality until now.



Helaine Garren, 1970

The title of Aimee Levitt's highly praised Chicago Reader article said it best: "Helaine Garren just may be the Vivian Maier of the pool hall."

This newly discovered at seventy Jewish grandmother has afforded the world a rare look into this private men's world, at a crucial moment in its existence, just before its decline. Helaine's photographs are of a bygone era. Not only Chicago historians but the entire world, owes her a debt of gratitude. Thanks to lovingly cared for negatives sitting in her closet for forty years - the world has her black and white photo series - exquisitely lit and captured: Bensinger's, at the height of its heyday. A gorgeous book of these photographs is in the works, with David Mamet granting permission to reprint his "Pool Halls" in it. Gallery exhibitions and a documentary providing an oral history to accompany the photographs are all on the near horizon. There's an excellent chance the mysterious and myth making Leaning Man and his friends will grace the walls of anywhere from college dorm rooms to pool fans to art connoisseurs around the world.

In 1970, Helaine was a rebel, too. Instead of marrying the nice Jewish boy her parents hoped for, she found a Scottish artist with a motorcycle. She fit right into Bensinger's as a pretty pool bug who loved nothing more than to "play pool, drink a beer and smoke cigarettes."

During a class at The School of the Art Institute of Chicago, taught by the Hugh Edwards, the man who discovered famed Swiss photographer Robert Frank, Helaine chose Bensinger's as her subject. Her series was such a hit with her teacher that he purchased a pile of his favorite prints on the spot. Knowing how astute his eye was, Helaine felt gratified and her immense talent later afforded her a stipend by a donor at The Art Institute of Chicago who sent her out West for more pictures.

Her work has graced Slate, Lenscratch, The Chicago Reader and The Art Institute of Chicago's Alumni Magazine. Alison Fischer interviewed her on American Billiard Radio.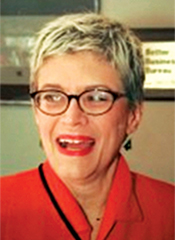 Helaine Garren, today

Helaine's photo study captures a world that can no longer exist with today's camera phones and social networking sites - a place where one could earn a living "not on the square." It was a refuge for Damon Runyon-esque characters and nocturnal athletes.

"Bensingers' Boys" -some as young as their early teens - either lived there, like my Dad and Artie Bodendorfer, or were regulars when they weren't plying their trade on the road, like Billy "Cardone" Incardona, Leonard "Bugs" Rucker, Steve Mizerak, "Jersey Red," "Babyface" Whitlow, Cole Dickson, "Mr. 3-Cushion" Bill Smith, Jack Cooney, George "The Polish Prince"Pawelski, Frank "Sailor" Stellman, Larry "Boston Shorty" Johnson, "Mexican Johnny" Vasquez, Paul Jones, James "Peaches" Rochford, and Bert Kinsler. Later, many would become Hall of Fame inductees, best-selling authors, tournament announcers, instructors, and experts in their field of play.

"For various reasons (manager Eddie Miller) barred me from Bensinger's several times. I just about died when I couldn't go in there." - Freddy "the Beard" Bentivegna, "The Encyclopedia of Pool Hustlers"

Billiard Digest's iconic columnist and author, the late George Fels, met my Dad at Bensinger's over 50 years ago at the original location at 29 W. Randolph. It's where they kind of fell in love with pool and all of that game's delicious spoils, together. Even current Billiard Digest columnist, Larry Schwarz, flocked to Bensinger's Billiard Academy. The inspiration for Walter Tevis's novel The Hustler was Bensinger's. In his novel, he calls it "Bennington's." The film version would have been shot there, instead of Ames, in New York City, had it not been for the low ceilings and poor lighting. Without Bensinger's there would be no Fast Eddie Felson, not even a Minnesota Fats, no Best Actor Oscar for Paul Newman

The artist Helaine Garren leveraged this same dim lighting to her advantage one decade later in her series of photographs taken at Bensinger's from 1970-1971. "Wow! - my first impression.After an extended childhood as an overprotected, overindulged, somewhat cloistered, and na´ve Jewish princess, I developed a strong desire to see 'the other part of the world,' hence my fascination with seedy dives and nefarious characters. However, I think my original reason for going to Bensinger's was simply because it was conveniently located and had good equipment, such as tables without 'table roll,' etc. I did find the characters there to be fascinating and the lighting to be gorgeous, which prompted my photo series" - Helaine Garren

My father spent over a decade of his life living less than a block away from Bensinger's - with his first wife - a Playboy bunny - and with my mother, a swimsuit model. It's where he was mentored by world champions and eventually became a world champion. It's where the super heroes he idolized in his coveted comic books jumped off the page and came alive. It's where he first saw his destiny as a young man and happily never looked back It's where he, and many others said "yes!"



The author's father (left) with Jim "Peaches"

I try and imagine the "yes!" of David Mamet, the Pulitzer Prize winning writer, after first laying eyes upon the dark, dank basement pool hall, on the corner of Diversey and Broadway, known as "Bensinger's." When did he realize that he had entered a private world, a subterranean, multicultural secret society filled with gunslingers armed with pool cues, the forgotten folk heroes of the latter part of the American twentieth century? That he had found an economy as vibrant and complex as the Board of Trade? Athletes as captivating as Ernie Banks? Treachery as cunning as Lady Macbeth?

Here was a magnifying glass to one of Mamet's favorite subjects - the American Dream - Horatio Alger at his most base self - the opportunity to win at all costs and ascend the social hierarchy through money. Could a true meritocracy exist? At Bensinger's it did. Language, skin color, religion, education, political affiliation and socio-economics meant very little there. If you had cash in your pocket to gamble with, you were in, period.

Why was Bensinger's so important?

Chicago had always been the epicenter of the pool world. The now extinct Billiard News was printed there, and not much later Billiard Digest would be, the annual "pool hustler jamboree," took place nearby in Johnston City. Brunswick Corporation was headquartered there. The city used to be filled with pool rooms all promoting Brunswick's product lines.

Chicago magazine's 1971 article "Bensinger's" cemented it as the best poolroom in the country, bypassing the Seven Eleven in New York and Fourth and Main in Los Angeles, according to one-time owner and Hall of Famer, Artie Bodendorfer. Bensinger's was tough, but it was also a place where one might realize their true worth and acceptance outside of "normal" society.

Since the launch of the Internet, the glory days of pool hustling has just about disappeared. My father's $1 million hustle against famed gambler Archie 'the Greek' Karas was perhaps the last of such a size. No longer protected by anonymity, pool hustlers can't stroll into a new town, pool cue in hand, and "bust," i.e. win, all the money in the joint. Forty years ago, you're only "tell" might be a distinctive accent or tattoo. Sports Illustrated editor Jon Wertheim, a pool aficionado and author of Running The Table: The Story of Kid Delicious, wrote about the end of pool hustling in a 2007 New York Times editorial, "Jump the Shark."

"The best part of having my work seen? So that the world doesn't forget Bensinger's that I hopefully captured the mood of this mythical and one-of-a-kind underground subculture the likes of which will never be seen again." - Helaine Garren

My father was always smiling and laughing or making other people laugh. It was infectious. He was a captivating storyteller. He was also a pool hustler, correction, a proud pool hustler, and he loved his job. Only a fortunate few, like him, can say this.

Every blue moon or so, my father tucked me into my Sesame Street blanket at our old apartment, above Kiyo's Japanese restaurant, less than a block from Bensinger's, and kissed me goodnight. Often used as a flop house for world champions and their backers, card mechanics and horseplayers; black or white, Jew or Gentile, rich or poor, they were all invited to sleep on our leather sofa and break bread at our table. A vacancy was rare.

Sometimes my Dad would crack my tiny toe knuckles and giggle while singing a bastardized version of "This Little Piggy:" This little piggy staked Mexican Johnny This little piggy went home This little piggy robbed Archie This little piggy cried, wee, wee, wee All the way home "That's not this little piggy!" I would yell, pumping my fists into the mattress, toes aching, but thrilled.

"Listen," he told me, sitting up, lighting a cigarette, full of it, as usual, a self-described, natural born ham-bone as he called it, "I hate to break it to you, but you'll never be as cool as the old man, okaaaay?"

Then he'd get up, walk over and stand tall in my doorway; his long black hair, his John Lennon glasses, his Captain America t-shirt, purple polyester bellbottoms, five hundred dollar crocodile shoes and a thirty pound, thousand dollar shearling coat on, his fat bank roll bursting through his tight pants pocket, always a book or a newspaper in his hand. I was catching a peacock on his way to fan his beautiful feathers. Did work ever look like so much fun?

Just a few feet through the back alley and across Broadway and he was there - maybe sixty seconds door to door - his true home, his true heaven, if there ever was one - this place was it - this place screamed a resounding "yes!" to him as he entered. This place was called Bensinger's and I know, deep in my heart, that he's there right now.

Throwing his cue case over his shoulder, he exhaled some smoke, smiled and laughed at me once more. "Ain't possible." He whispered again, teasing.

I shot him the best dirty look my five -year-old self could muster in the dark and held it for as long as I could - even after my cheeks got numb - even after I heard the front door close and his footsteps trudge through the slippery snow in the alley beneath my window, even though, deep down, I knew he was right Bensinger's, and my father, were the epitome of cool.

Helaine Garren's photographs prove it.

There will never be another pool hall quite like it, and there will never, ever, be another Freddy the Beard.

Catherine Bentivegna Adami is an author and is also known as the Pool Hustler's Daughter.